So I hesitated to make this post today because I really don't have a lot of information and I really didn't know how to say it all. However the more I think about it, I have been so grateful to all of you for all of your love, support and prayers this past year --- and I would love for you to say a little prayer for all of us tonight.
There is a whole long story that goes with this but I will keep this relatively brief (I said "relatively". I still have not learned how to write in a "reader's digest" verbatim).
Last week, I went to the doctor to check out my cervix and cerclage to see how everything was holding up. They went ahead and did an anatomy ultrasound again (where they check out all of the babies' pieces & parts) even though I had one at 17 & 21 weeks, which was just one week prior.
All I really found out at that appointment was that the cerclage was looking good and doing it's job and that my little girl was moving around so much that the tech called her a little "toot". She also told me not to be surprised if they scheduled me an appointment with some perinatal specialists b/c Quinn was so active that it was hard to read one part of the ultrasound on her heart.
So when I met with my dr's assistant right after, she did recommend the appointment and obvioiusly I wasn't surprised or even really alarmed since it seemed to be just a lot of movement that was causing the tech difficulty. (My dr was out of town)
Fast forward to Monday afternoon - 6 days post ultrasound. My doctor was back in town and reviewed my ultrasound & apparently a note from the tech jumped out at her. The tech questioned if maybe there was an issue with Quinn's heart -- specifically one of her vessels leading to the heart.
So I got a call yesterday to schedule an appointment for a fetal echocardiogram as soon as possible. The nurse mentioned the word "heart defect" and I just about lost it. Never were those words mentioned to me last week. Chalk it up to bad luck, bad communication, or both -- either way, it doesn't matter because facts are facts and she needs to be checked out.
I really don't know much except what I wrote above. I spoke to my doctor in person yesterday and she really couldn't say one way or another if anything was definitely wrong because she didn't see the ultrasound. She's just going by notes left by the tech and is understandably being very cautious. It could be nothing - and she indicated there was a decent possibility of that - or it could be something. We'll find out more soon. My appt for one of the ultrasounds is on Thursday morning - even if that one is clear, she still wants me to have the echocardiogram which will be next Tuesday (one week from today).
The good news is that Houston is for sure the place to be if you have medical problems. They have referred me to one of the best pediatric cardiologist institutes in the world at Texas Children's. Not that I really am eager to take advantage of their world-reknowned services.
Since I don't really know what's wrong - I don't really know how to tell you to pray except for this. Please pray that this is nothing, a blip, or freak incident. If it is something, please pray for the wisdom and knowledge of all the doctors and techs that will be involved, pray for complete healing for Quinn, and selfishly I ask for you to pray for me -- for my anxiety to decrease so I can keep these babies in a stress-free environment.
I have to admit this has really shaken me. I think it's normal to worry when you are pregnant but now that those fears may be realized ---well, I've kinda been a wreck. Over the last 24 hours I have realized how much in love I am with these kiddos. Of course, I knew that I already loved them - but now knowing that one of them may be in trouble just brings me to my knees. I now have had a small, small taste of what all of you parents feel when your child is ill, hurt, or even just sad. Your heart aches, your stomach turns, and "worried sick" becomes a very true meaning phrase.
Anyway, we would just appreciate any prayers that you can throw our way. Will keep you posted on what's happening as soon as I know more.
In His Hands,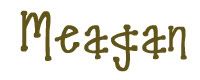 And Quinn And Ryan :)