I really wasn't planning on doing a 13 month post. After 12 months of (almost) posting consistently month to month, I decided we would drop all the ho-hum stuff and start to talk about real life after that. Yet, here we are on July 3rd and my babies are 13 months old!! And to show what an awesome mommy I am, I almost let the day pass me by.

For reasons I can't quite explain right now to the "real world" (those of you know me, know what's going on)...this week has been short of pictures but full on memories. My babies (toddlers???) and I have spent a lot of time together - and the love grows every day. So cliche, but true. We went to the Little Gym for the 2nd time, and they are just over the moon for that place. Quinn goes in 18 different directions and Ryan prefers to sit and observe quietly and do his "tricks" when required. But they both really enjoy it and I do believe that it is building strength, especially for Q prior to surgery. And Ryan cracks me up with his dancing. Anytime the music comes on, he just shakes his little booty. And almost on rhythm, too. He must get that from Daddy's side of the family because it certainly didn't come from mine. They love somersaults (of course with assistance) and hanging off the high bar (again with assistance)--- but Little Gym is more of a work out for Mommy than for my little buddies, that's for sure.
Other than that, we were in what I now refer to as "sippy cup hell" last week --- meaning we got back from vacation, got the approval from the dieticians and the dr to start the whole milk and here we went! I don't think it was as tough for the babies as it was to me. You know, Miss Routine. So I had this last schedule down pat --- and this whole new one, well wow--- all I can say is that I don't stop feeding, cleaning, changing, feeding again, repeat, repeat --all day long., It's like having a newborn, except they don't take a nap after all of that.

I think we finally nailed the sippy cups that they like (after making a frantic trip to the Wal Mart to buy every other type) which is a huge relief. Now I have a sippy cup collection that's admirable. And of course, once we found the "right" ones, I had to go to Babies R Us to get 4 more. After 13 months of daily washing bottles, I am not about to hand wash sippy cups every day. Momma has her limits.
Anyway, for my personal records and for anyone who cares to know, we have a 'new" schedule. One that is sure to last for what - oh, 2 months??? Max??
6:45-7:00am - Breakfast. (Milk in sippy, some sort of bread (as of late, it's been biscuits or bagels with cream cheese), oatmeal, fruit and sometimes yogurt if they are still hungry. They LOVE breakfast. Ryan drinks great out of his sippy at first and then continues to pitch it on the ground after that. It's a battle. We're working on it and I'm perfecting my evil eye. Quinn eats a fantastic breakfast. Seriously, the amount of food I pitch down that girl and she actually eats, shocks me. I couldn't eat all of that.
7:00-9:00am - playtime
9:00am - snack (usually another biscuit or bread of some sort & cottage cheese/yogurt/fruit mixture)
11:30ish- Lunch (whatever we have on hand. I try to mix it up. Sometimes diced up chicken/ham/turkey. Always a veggie. Always a grain of some sort)
12:00-2:00: Play
2:00: Snack of cottage cheese/fruit/yogurt
2:00 - 4:00 naptime
4:00 - Bottles for both (we haven't dropped these yet. Quinn has dropped all of hers except this one and I am keeping it in for the meantime for fluids, althoug they are MUCH better at drinking water during the day than they used to bed -- and I think they are drinking a decent amount of milk
6:15-6:30ish - Dinner (Usually pasta or a meat/always warm, veggies, beans, grains)
6:45 - Bath
7:00pm - playtime
7:15 - last bottle for Ryan (although he only takes 3-4 ounces now, as opposed to his 7 or 8)
7:30- Q refuses all efforts of a bottle, so she gets full fat yogurt as dessert.
7:45 - Bed for both. Ahhhhhhhhhhh.
It's for sure a full day and I breathe a huge sigh of relief when they are down for the count. It's survivor mode. Not that I don't enjoy the days, because I truly do, but it's exhausting. Not to mention that I wake up at least an hour and a half before the babies to get a jump start on my work. My little busy buddies make it difficult to concentrate during the day so it's just easier to do it that way.
And yet, even with the long days, the twins get more and more fun each minute. Their little personalities continue to shine and it amazes me the things they pick up and mimic --- from me, from each other. It can be hilarious (pretending to talk on the phone) OR frustrating (both slamming their cups up and down on the tray and smashing all of their food).
Quinn is taking mulitple steps now when going from one person to another. A little unsteady but getting better every day. She holds herself up pretty well when standing still but only when she wants to. Stubborn little one. And Ryan is less excited to walk, but will stand in place for a good 15-20 seconds. He really just prefers to crawl and that's fine. I had a little anxiety the other day because it seems like every child I see these days is already walking. Yet I continually remind myself that babies do things on their own schedule. I can't force it. And I'll probably read back over this in a few months and remember the good ole days when they weren't careening into everything in sight.
So other than the sippy cup thing and the addition of Little Gym to our schedule, we are just kind of slowly and leisurely moving our way through the summer. The heat, oh, the heat. It's really too hot to do anything and I think it zaps everyone's energy. So mostly we stay at home, enjoy the AC (when it's actually functioning correctly - by mid afternoon it can no longer cool off to a respectable level and skyrockets which never fails to annoy me).
And I don't really have a clever or succint way to end this post - so I will just post pics on the 4th of July last year (2010). Quinn was still in the NICU and I was determined to get her in this little tutu. She immediately had a champion blow out in the tutu and so said tutu has been retired. The babies were dressed for the Fourth both yesterday and today but I am sad to say I didn't take any pics. Again, referring to my earlier paragraph, we are 100% survivor mode at the moment & breaking out the camera was not on the top of my list. Not that I would know how to download (upload?) the pics anyway. Maybe we will take pics when survivor mode comes to a close. At any rate, enjoy these from one year ago --- oh my - one year ago!!!! (Babies were 1 month & 1 day old --- how fast it goes!)
Mommy & babies - Happy 4th!
After the epic blowout.
Taking one of their first snoozes together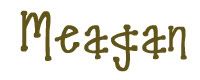 .